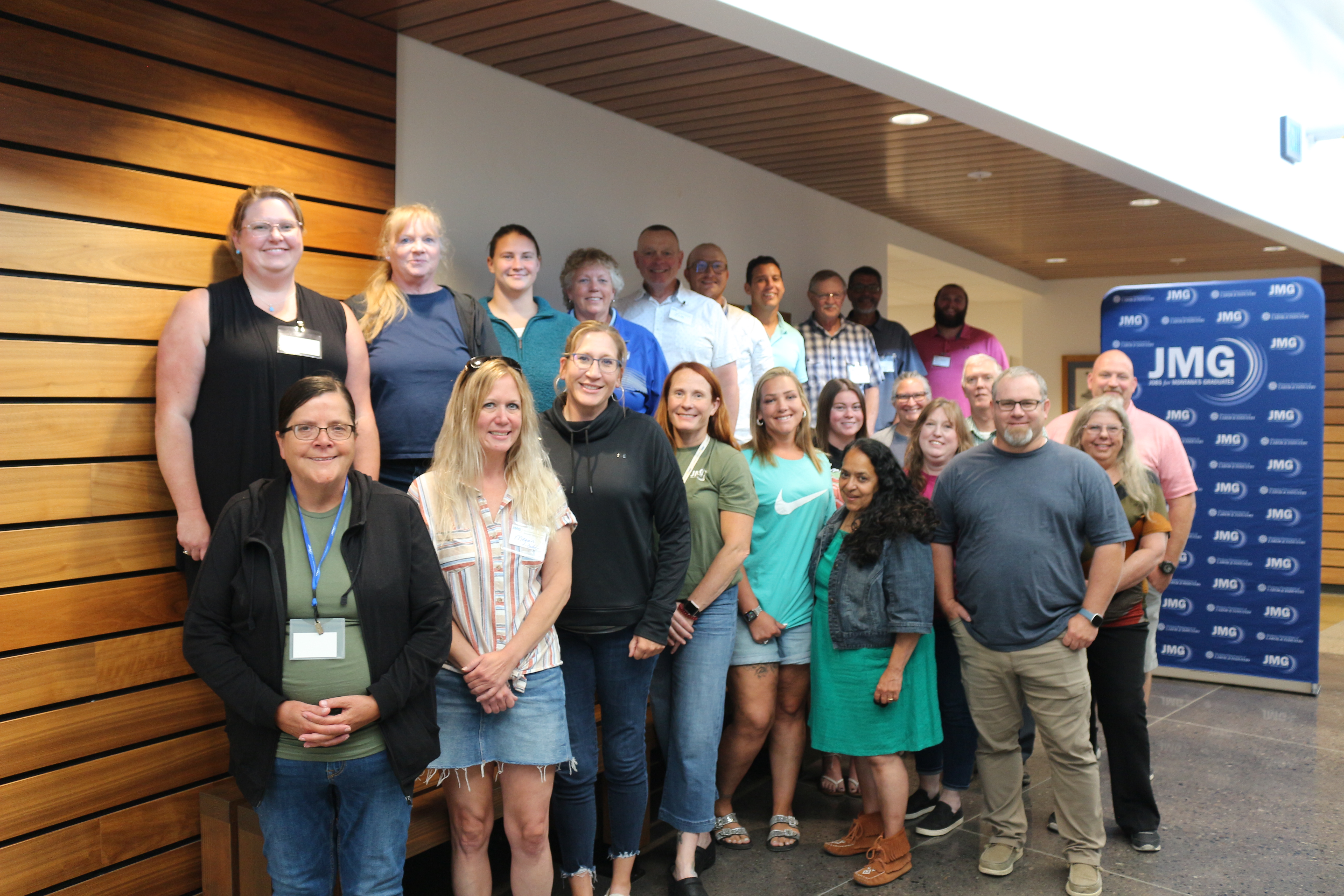 Career Specialists (CS) with Jobs for Montana's Graduates (JMG) are employees of their respective school districts in Montana.  CSs teach the JMG model in their classrooms as a standalone class or blended with another class.
CSs deliver the JMG model which includes Employer Engagement, Project Based Learning (PBL), and Trauma Informed Care.
CSs are responsible for Data Entry which include the competencies, model services, and senior student follow-ups.
CSs receive two annual professional development training opportunities offered in the summer in Helena, MT and are also eligible to attend the National Training Seminar (NTS) hosted by Jobs for America's Graduates (JAG) held out of state.