We empower and mobilize young Montanans to achieve economic independence.
Students are engaged in their own learning and have taken control of their path to success.
Innovate, Mobilize, Empower, Connect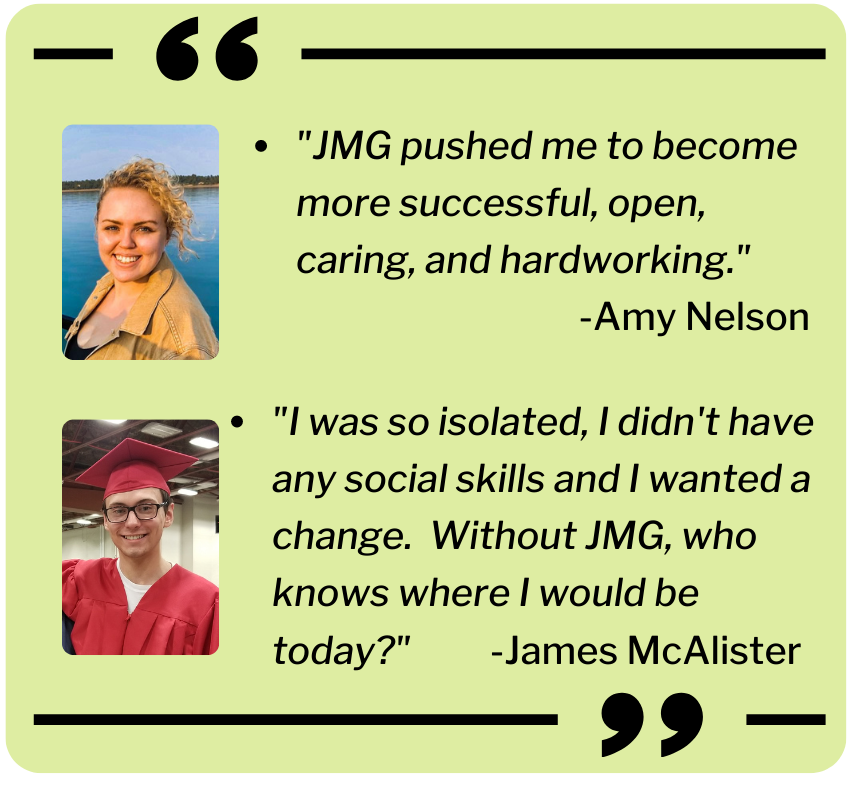 We are...
A model/class that enhances students' exposure to career exploration, employability skills, and business/employer connection for graduation credit.
We prepare...
JMG students to be Job-Ready and linked to the Workforce, or College/Credential pathway, within one year of graduation.
We provide...
Grant Funding and Resources/Training to teachers (career specialists).
We support...
Our teachers (career specialists) with technical/programmatic support through JMG Program Managers.
Students Drive JMG...
JMG students are empowered through Project Based Learning (PBL) to develop how their class works and tailor their experience based on their goals or objectives.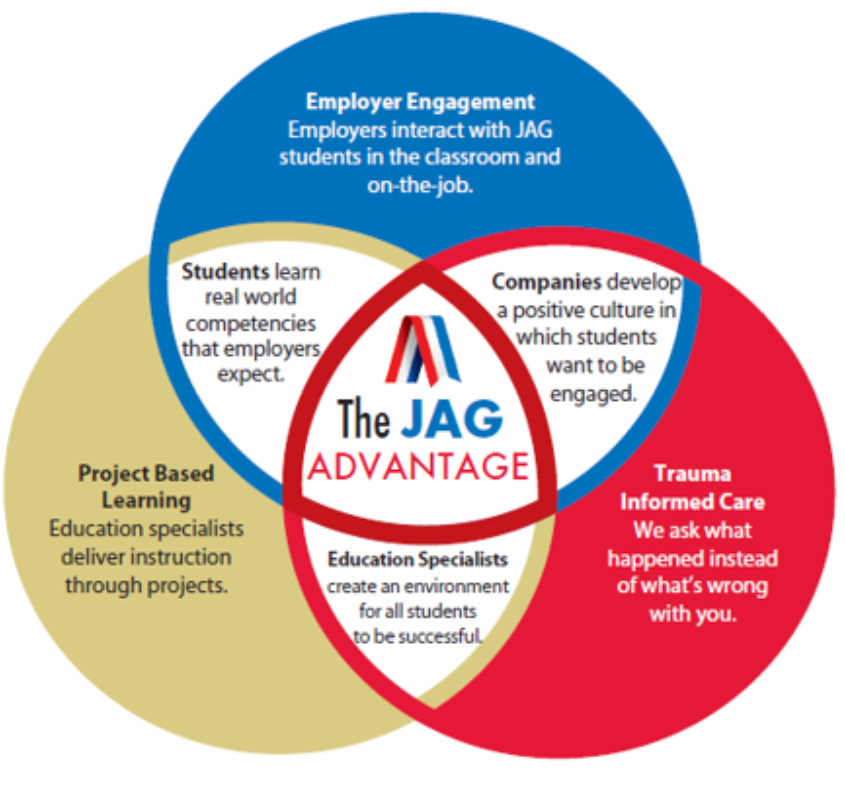 JMG History
In 1990, the Montana Legislature provided funding for Jobs for Montana's Graduates (JMG) to undertake the mission of assisting students to stay in school, graduate and successfully transition from school into employment, post-secondary education, apprenticeship, or the military.
Today, JMG is a program funded by the Montana Department of Labor and Industry (DLI) with the main purpose of preparing students for the workforce.
JMG actively promotes student success by connecting students with local employers and teaching them workplace professional skills, leadership skills, and career readiness. JMG assists in empowering and mobilizing students to stay in school, and graduate with essential/professional skills.
As of 2022, JMG has positively impacted over 27,000 students across the state of Montana; currently, we are in 54 educational facilities serving approximately 1,200 youth per year on average.  In 2020, JMG celebrated its 30th year of service to Montana.  #WeAreYoursMontana