With the support we receive from our partners, we are able to deliver a model that works to engage students with job shadowing, career exploration, and business tours.
Partners also provide monetary support to our JMG schools by sponsoring a class, event, or conference and providing in-kind support such as clothes, meals, or transportation.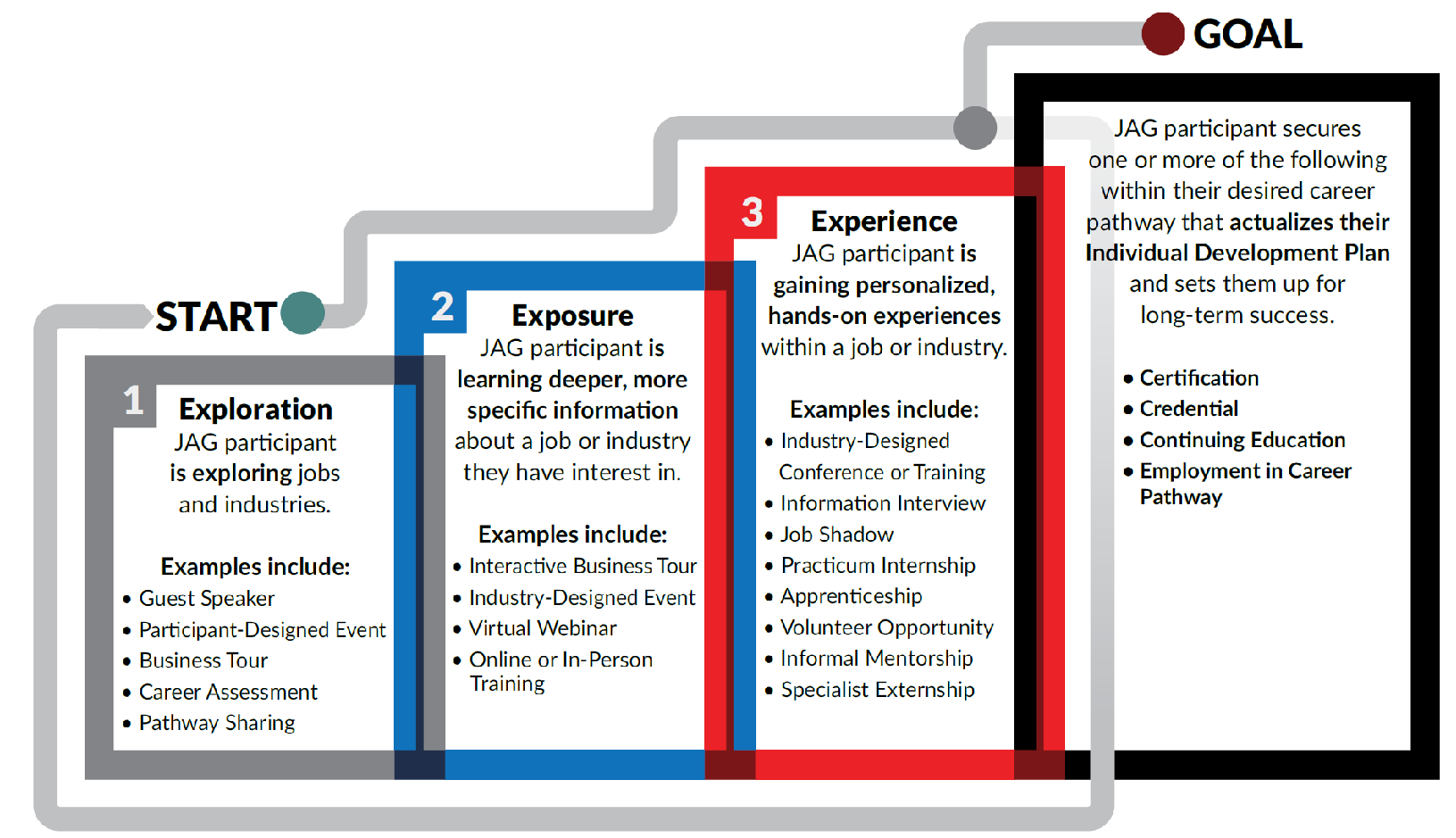 Here are a few ways that partners/volunteers can support JMG and our students:
Volunteer as a judge for a student competitive event
Volunteer as a chaperone for a worksite tour or conference
Guest speaker for a classroom
Offer an internship opportunity
Offer a job shadow opportunity (in-person or virtual)
Offer to host students on a worksite tour (in-person or virtual)
Provide guidance or support to a student/class on a project or goal
For additional details please contact Christopher Facundo.
Dick Anderson Construction Worksite Tour

Northwest Energy Worksite Tour

Fort Peck Community College Mural Project

Kalispell Summer Jobs Partnership

Whitefish Summer Jobs Partnership

 

JMG middle school job shadow

Speed Networking Guests (Canadian Foreign Trade Diplomat)

 
We greatly appreciate the support we received from the following sponsors/supporters:
A2Z Staffing Solutions
AT&T
Edge Marketing & Design
Head Rush
Helena WINS
Job Service Employers Council (JSEC)
Job Service Offices of Montana (JSO)
Jobs for America's Graduates (JAG)
Montana Army National Guard
Montana State Employers Council (MSEC)
Northwestern Energy
Office of Public Instruction (OPI)
Reach Higher Montana
Strada
Trophy Case Helena